Finally, this generation we have started to see games being built so beautifully that they are starting to truly allow for human expression.  Aloys faces minor details and movements in Horizon Zero Dawn allowed her to communicate without speaking on a level before unseen in games.  West of Loathing… well it went another way.
The art style for West of Loathing is as simple as it is striking, thanks to its black and white stick figure style.  The art style is simple with minimal detail, but it looks amazing on the screen thanks to smooth animations.  Daft creations and animals can shine without detail but instead using basic design elements, and it is the perfect way to let the game's jokes shine.
West of Loathing tells the story of a character you create who ventures to make it in the Wild West, which kicks off as they fall off their wagon in a crappy little town.  Helping with some small errands gives them the ability to leave town with a partner in tow depending on how many errands were completed.  Then the real adventure begins as you try to get a train to travel two towns over, which I assume for the time was a major feat.
The overall plot isn't why you should be checking this game out, it's the absurdities along the journey that make it worth playing.  West of Loathing's humour reminds me of South Park, but the PG version of it.  Flushing toilets earns you XP, you are fighting rabid cows and ghosts, you need to go through painful bureaucracy to get a permit in a literal ghost town, to an adventure sending you off to find the three rare jellybeans that were stolen.  It's so silly, but it left me laughing out loud a lot.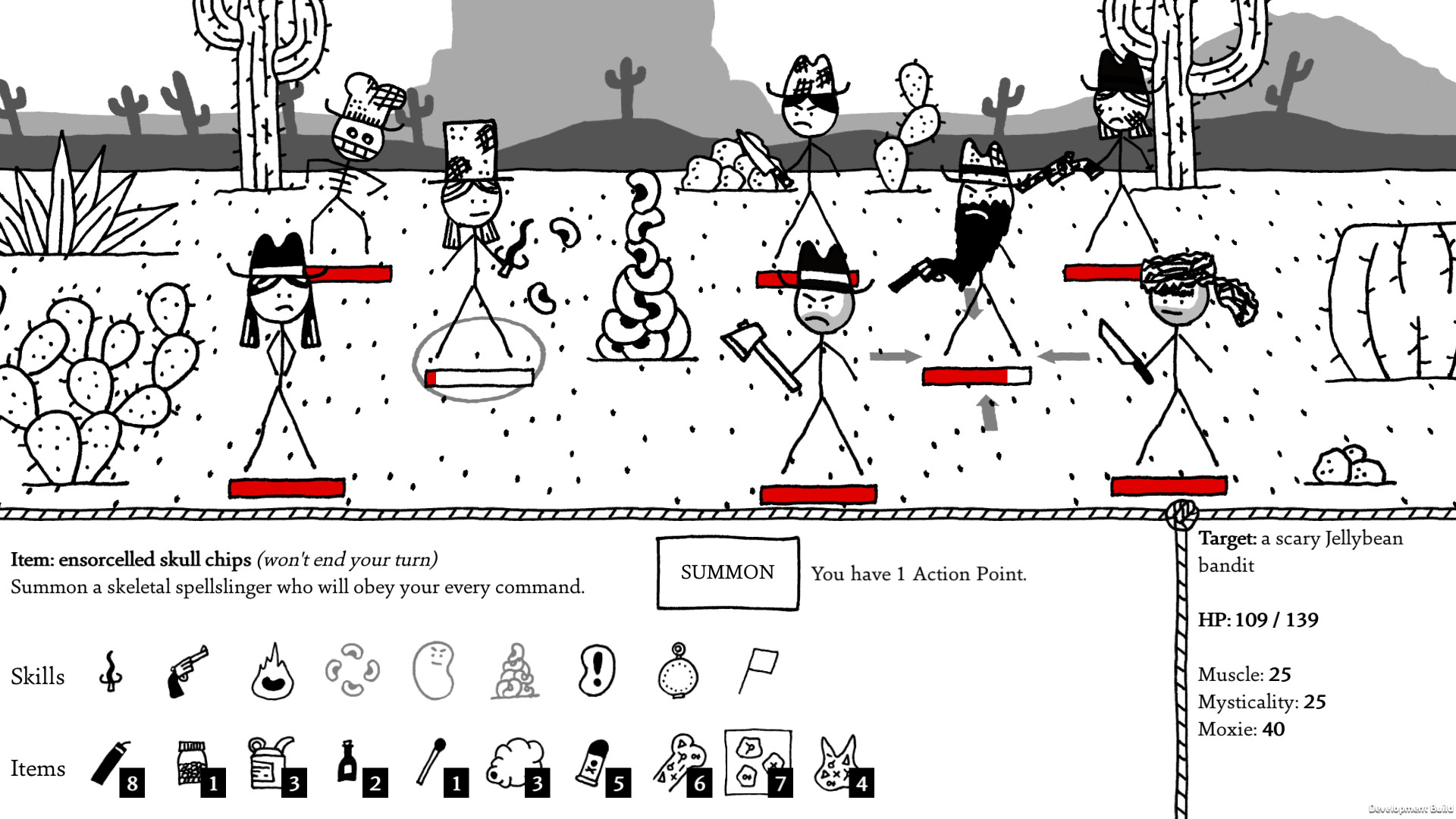 The South Park comparison holds true to the gameplay as well thanks to West of Loathing using a super simple turned based battle system, though much simpler than that of The Stick of Truth.  You only have the one partner that you gain early in the game, and you earn most of the skills useable. It is interesting enough to be engaging throughout your playthrough, but it's not deep enough to be a reason to play the game.
When you aren't in these battles you are exploring areas and towns to complete errands.  You travel to different spots on the map by choosing them, and your carriage starts travelling.  Every time you travel you encounter something, from a group of enemies, to some loot, to a new map location to explore.  This is the main way to find new locations and side quests, which is the fun of the game.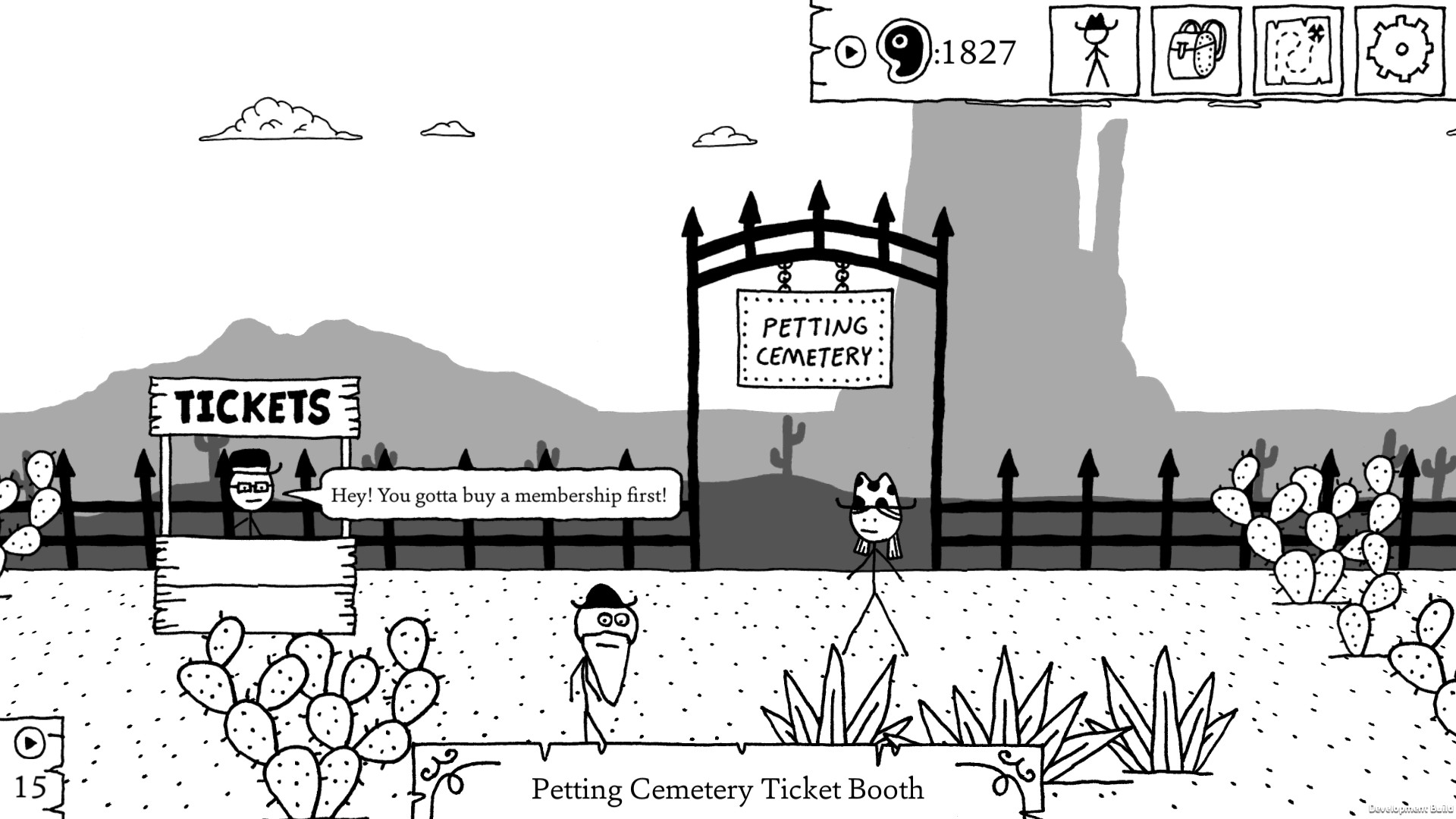 The story itself ends super abruptly as you enter a new area of the map, but the side quests are half the fun anyway, so you can continue chipping away at ones you missed and checking out the new quests that opened.  It's a game that hooks you in, despite its simple gameplay, its humor and simplicity make for some relaxing wild westing.
 Before you sink your teeth into the old west that Read Dead Redemption 2 will show, you should check out the West of Loathing version.  It's not going to take you on a gripping emotional character journey, but it will entertain and make you laugh along its own journey.
1

1
Comments (2)