In 2013 my mind was blown by the Tomb Raider reboot. Not being the biggest third person action fan, I was curious enough to check it out and found one of my favourite games of the generation, plus a genre I am now a big fan of. Its gritty more real depiction of Lara Croft with the toll of actions during her adventures resonated, and her gruesome deaths made me uncomfortable. Now in 2018 with the Shadow of the Tomb Raider we get to round out the trilogy with another excellent entry, reminiscent of what made that initial game uncomfortable and interesting.
Shadow of the Tomb Raider begins with her and companion Jonah are still trying to beat the powerful organisation Trinity. In South America they discover a dagger, which upon picking it up Lara starts a series of disaster events that will destroy everything if the dagger isn't united with a silver box in time. The kicker is Trinity also wants the dagger and knife because having the two gives the power to modify the world to your will. With the looming deadline Lara must get the two together in time, while keeping them out of Trinity's hands to stop the world being destroyed in a different way.
The story beats tend to follow the generic treasure hunter third person action game tropes, but what makes the game special is Lara's personal struggle throughout. In the same way the first game showed her come face to face with killing for the first time, now she must face that the destruction occurring around her was initiated by her actions. This is shown as her emotions spike from ambition to rage and despair, along with strain put on her relationship with Jonah as she tries to take the world on her shoulders, not wanting to accept help to undo her actions.
Outside of the story the game isn't perfect. There were a few times the game ground to halt giving a wait for stream message which was bizarre but wouldn't take too long before it carried on. Load times when you fast travel sucked as well, making the term fast travel a little ironic. These are little nit-picks that aren't a major issue if you know about them.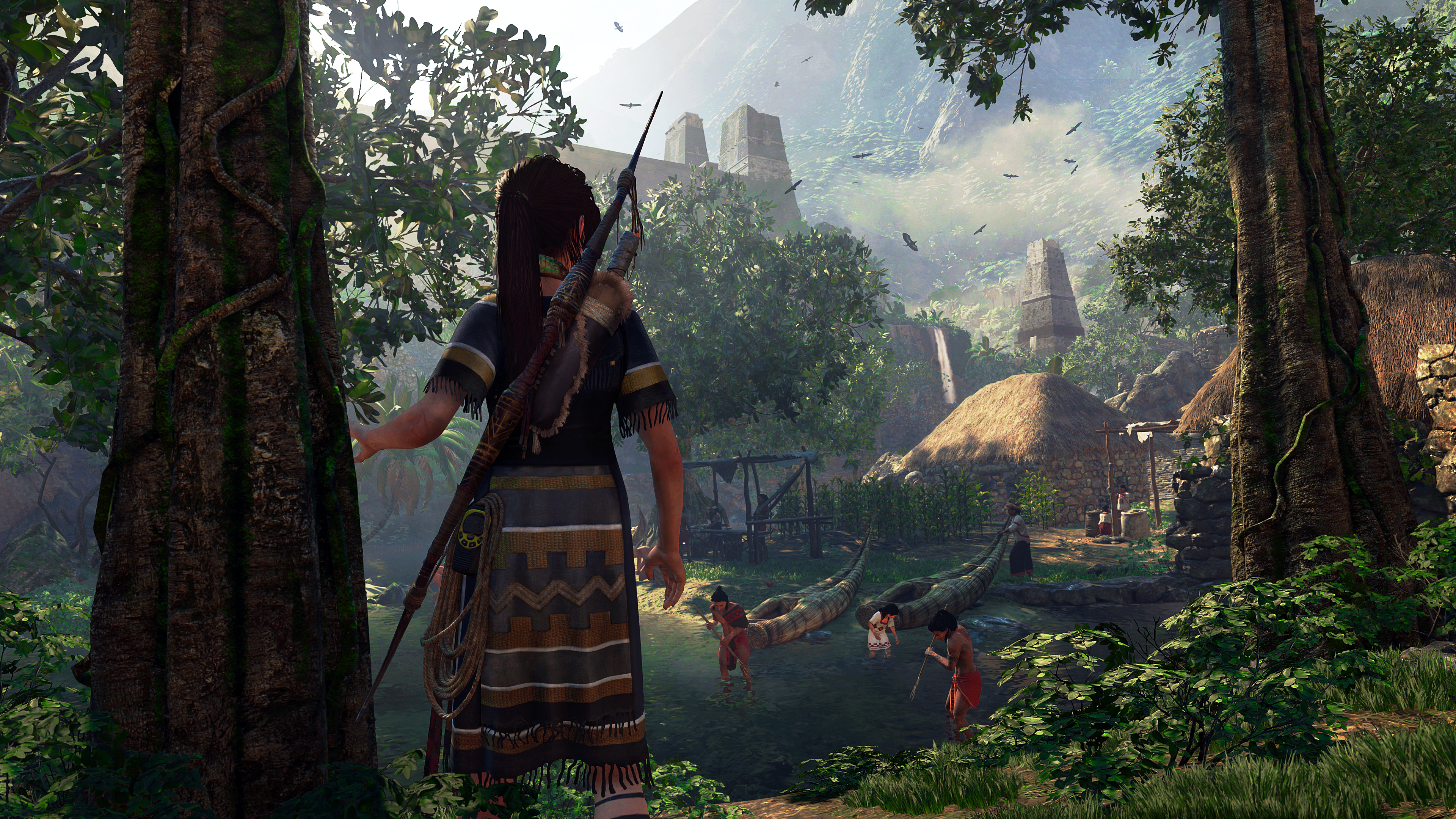 The gameplay feels consistent with previous entries, with excellent action sequences that are made so much more awesome when you avoid the guns and go the way of a badass archer. The major new entrance is the ability to rappel, which wasn't necessary, but it's fine. Getting rappelling wrong caused a few unnecessary deaths though.
The biggest change is the game's swimming and stealth sequences. Swimming isn't new but there are extended sequences where you need to catch your breath using air pockets in underwater caves. This is made much more difficult thanks to piranhas and moray eels in the water making them stealth sequences where you can't spend too much time hiding or you'll suffocate. There are a lot of stealth sequences with Trinity than before as well which requires time and patience, neither of which I am great with.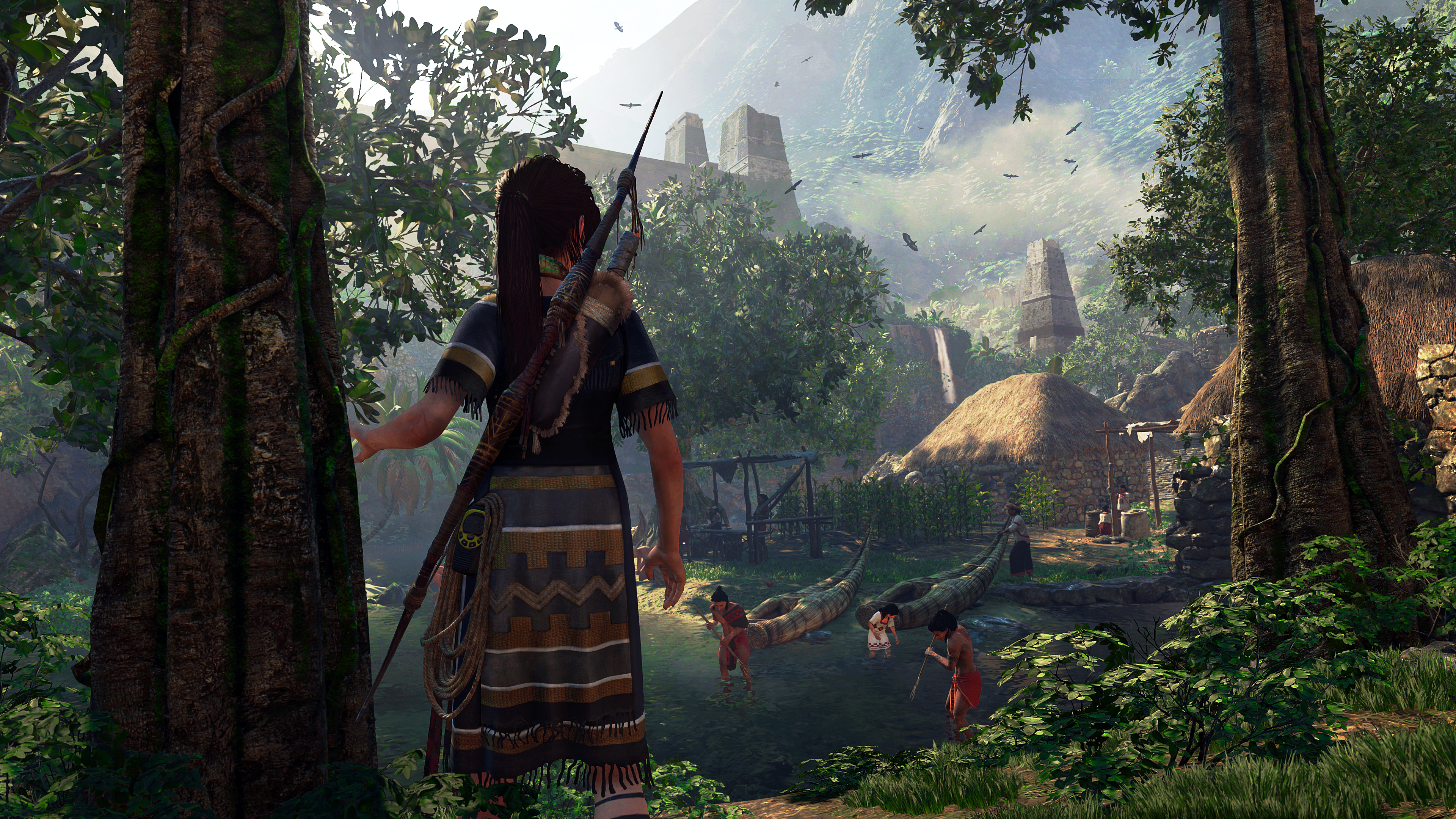 If you have been following Lara's journey, then Shadow of the Tomb Raider is a must play. Not being the best entry in the series while having some minor flaws, the beautiful South American setting and Camilla Luddington's continued excellent performance makes the flaws easy to overlook. It's a dark and excellent way to round out this amazing trilogy.
Blair reviewed Shadow of the Tomb Raider with a copy he bought.
Comments (2)