Reverie is an action-adventure game developed by locals boys at a small indie studio in Auckland known as Rainbite. The game itself focuses on a young lad, Tai, going to visit his Grand Parents on the fictional Island of Toromi off the coast of New Zealand for the School Holidays. It's a very simple premise but entirely believable way to be put into the shoes of our protagonist, I'm sure I am not the only one who spent many a Holiday away with the Grand Parents. The game wastes no time in setting the scene as you are told how Toromi came to be in a flashback showing just how Maui Heke fished it from the sea and is now in turmoil as the Island around you shakes. Just like that you collect the mighty cricket bat and are given free reign of most of the island to uncover just what is going on and how to fix it. You're welcome.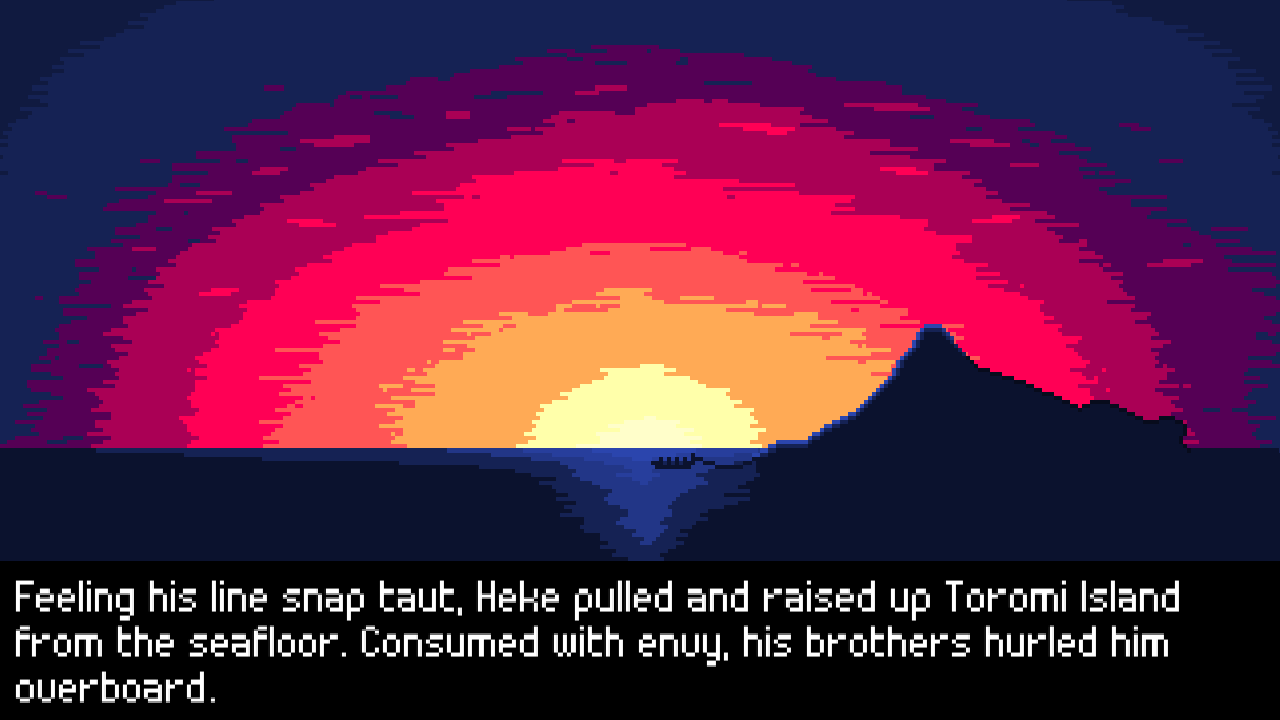 Maori design and culture plays a big part of the game from the Islands backstory through to names and creature design. Reverie is a New Zealand game and it isn't afraid to let you know that from New Zealand and Maori flags in the main town to talking kiwis and many Easter eggs to uncover all screaming out it's New Zealand identity. The games map itself will have you venturing through a tiki tour highlight of New Zealand's beautiful scenery witnessing Beaches, bushes and lakes, oh my.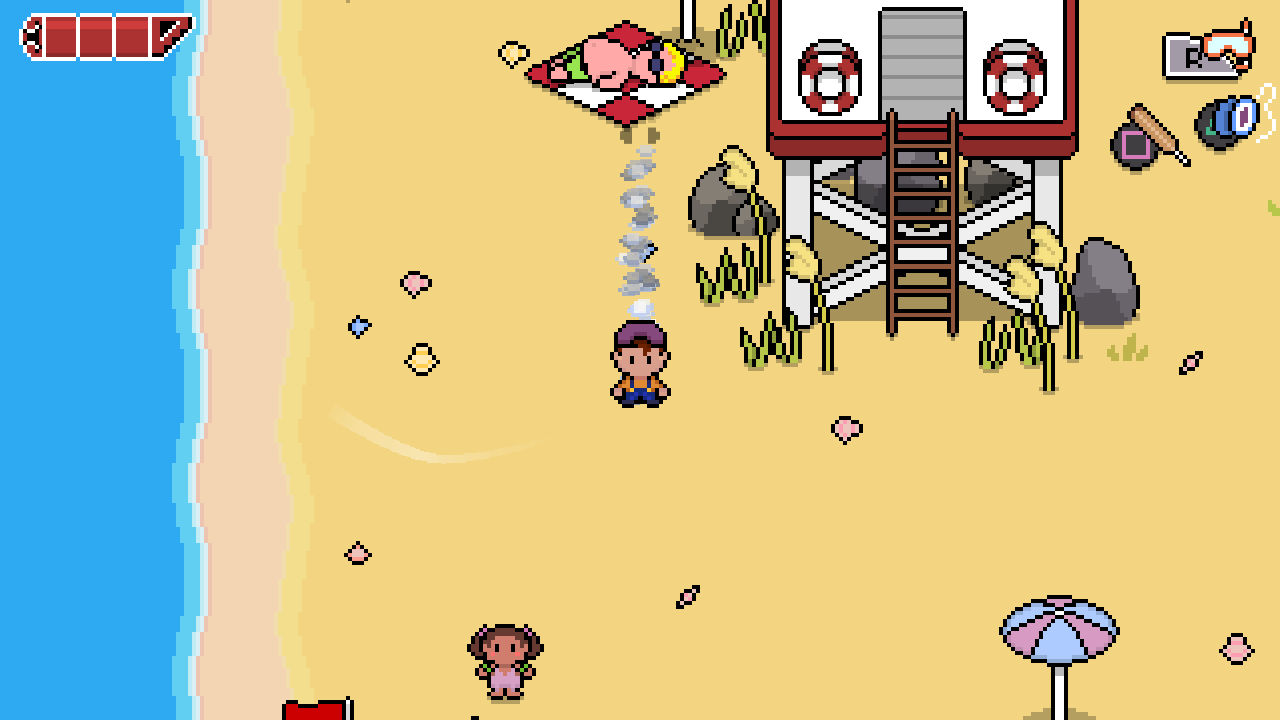 Like other top down adventure games of Reverie's ilk you will be limited at first as you will need a certain item to solve a puzzle or cross a certain type of terrain. Much like the introduction to the game these items come at you in a quick rhythmic pace ensuring that no location or dungeon ever becomes too tedious. Unfortunately most of the dungeons tend to look and play out the same with standard variations on the same puzzle so once you have encountered it and worked it out in the first dungeon you will rarely get stumped in the proceeding dungeons.
Another common flaw shared with top down adventures games is the over reliance on the same handful of items, the inventory in this game is a large considering the amount of items within it. Many of which are optional like health packs cleverly displayed as chips and L&P but I never needed to carry them as the amount of pizza you get in each dungeon is absurd and will mostly go to waste. You can also purchase some wheel shoes for a burst of speed in one direction and will have the odd item only used once or twice to solve a puzzle or allow you access to somewhere new.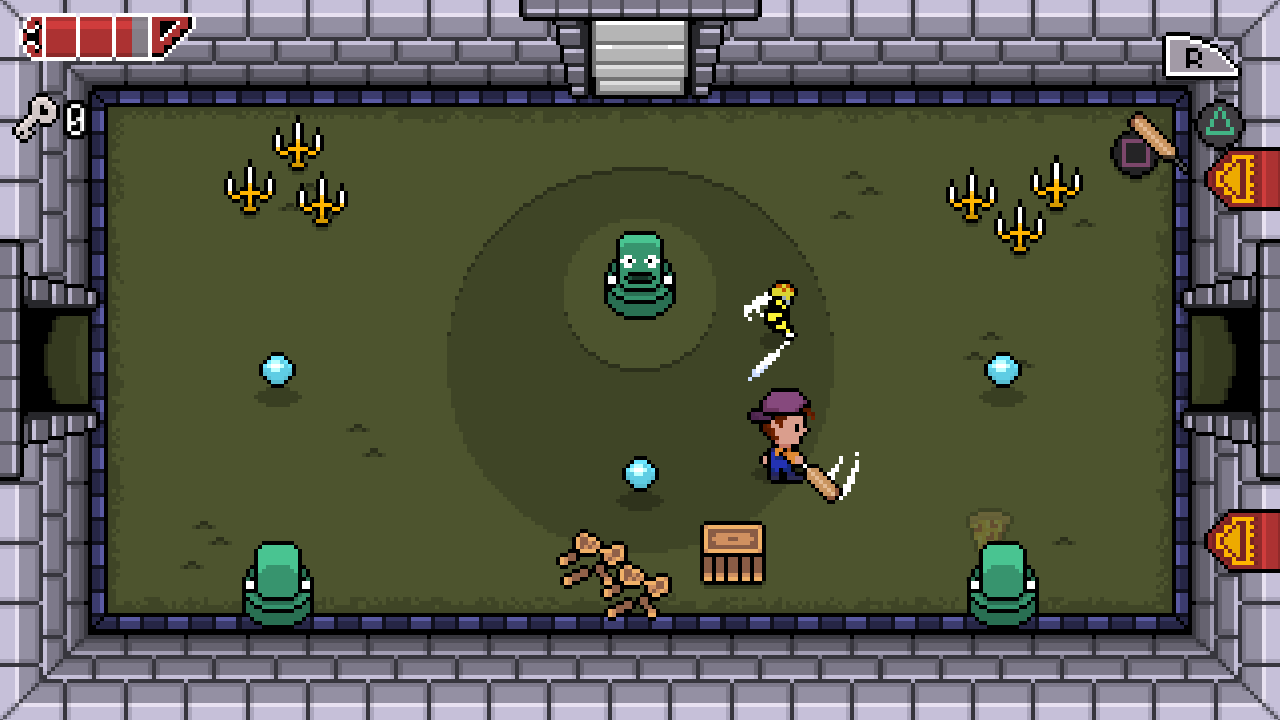 Reverie is also a very short game clocking in at just over 3 hours for me which could easily be done in half the time the flip side to this short play time is that none of it feels wasted. The pacing in this game is fantastic no boss felt overly complicate with patterns that were recognizable and a map that was straight forward to navigate but with enough nooks and crannies to explore.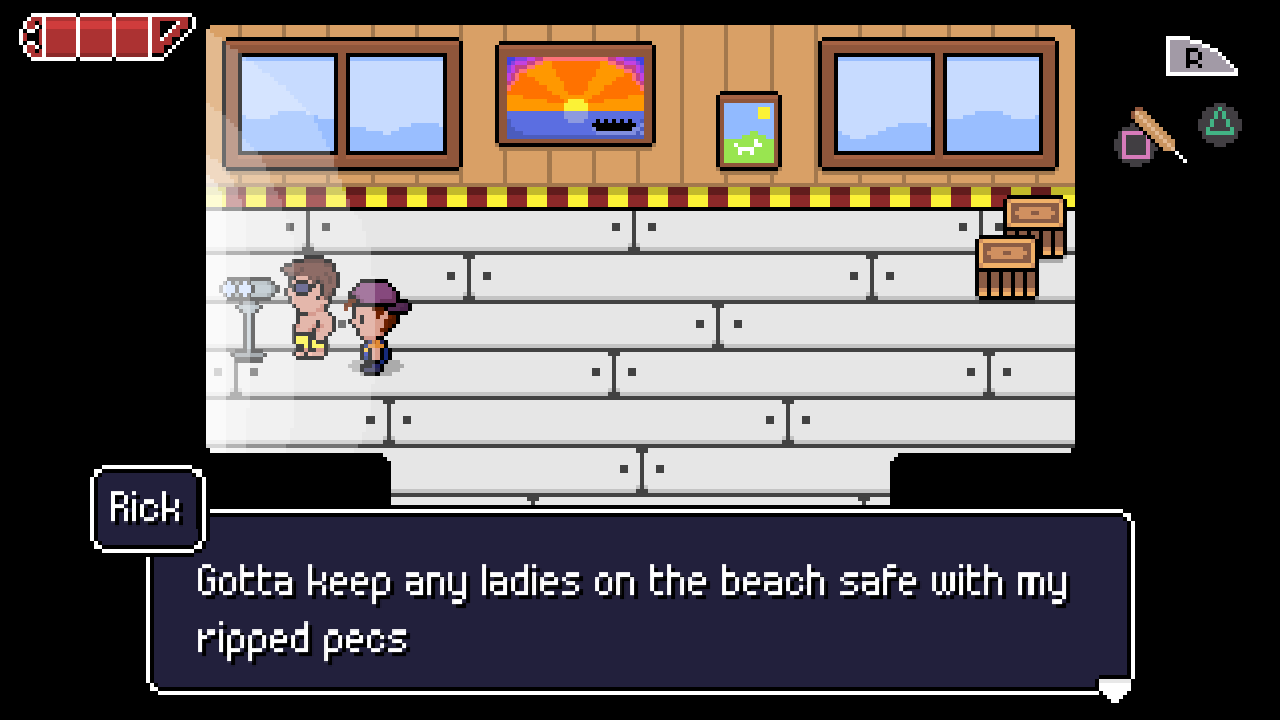 All in all Rainbite have crafted an open love letter not only to the genre of top down action adventure games, but also New Zealand as a whole. Reverie is a charming, often funny, little indie title that is well worth picking up and diving into, even if you aren't a fan of this style of gameplay Reverie just may change your mind.
1

1
Comments (2)