Most of you have probably already read our very own Drunk_Monk's review of Gris in which he described the game as "Beautiful, fun and mechanically sound" and if you have you can give his review a read here. Now this is where I have a hard time reviewing Gris as anything that could be said about this game has already been said. Sure I could harp on about its beautiful imagery and excellent gameplay but I don't think I need to as at this point in time it's just like beating a dead horse. In case you may have missed it Gris is a 2D platform puzzle game in which play as a girl going through… something. It's one of those games you want to talk about but at the same time don't want to give away aspects for those who haven't played it.
So I am left here trying to figure out exactly what to say about a game that has already been raved about and in short yes all things said about this game are spot on. It's a beautifully crafted piece that fully shows of the idea of games as an art form. Here is the part where I begin to diverge just a little, yes it is a game but less so of a game and more of an experience. I often found myself turning it off to just let it sit with me, everything that happens and every choice made to put into Gris is very deliberate. From the very beginning of the story in which your character falls to go to fighting against the winds it's all set up to give you a feel of drowning in opposing forces, of which the game has but the antagonist much like all challenges within the game is less of a obstacle and more and of something to embrace.
Like the excellent Journey the story within Gris is vague and told through showing and doing instead of telling and following, again allowing for it to be experienced instead of played. You have a world that reacts and changes with you as your character grows and comes to grips with everything that has happened or happening. This is best reflected in the character herself which starts with a hot head of red hair before changing to blue and the dark black sorrowful dress she wears which slowly grows to enrich her experience with new abilities to uncover.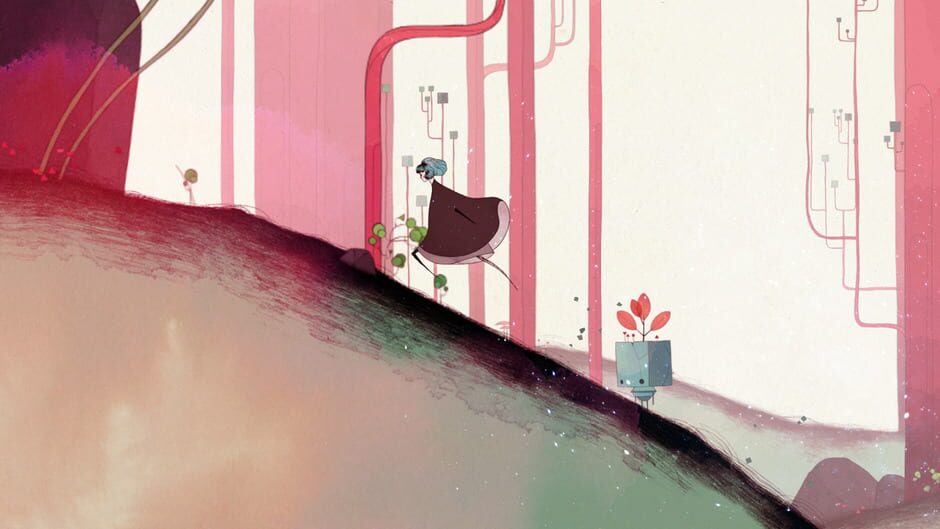 See it's all about experiencing the game with a tale that is not only incredibly identifiable but beautifully told and blast to get caught up. If you have enjoyed games like Journey, Limbo and Inside then Gris is the game that is begging to be experienced next.
Zombie was given a review copy of Gris to play on the Playstation 4.
1
Comments (0)